" It was an

absolute pleasure watching Louise guide the flourish group learners through the design process. Louise has a real talent for creating joyful moments that bring people out of their shells and help them to see their creative potential. 
Louise shared so many skills with the women, they were very vocal about how appreciative they were to learn these new skills, colour mixing in particular was something the women massively enjoyed.
Having Louise's artistic vision to collate all of the women's idea's into a cohesive design was incredibly important and her consideration of those who would use the infant feeding/changing and gender neutral toilet area made for a joyful design that fit the needs of the of users and that DCA is incredibly proud of"

Lynne McBride, 
Learning Coordinator, Dundee Contemporary Arts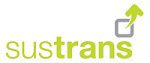 "Sustrans commissioned Louise to spruce up Albert Street with her beautiful artwork as part of the Stobswell Pocket Places project and it's been a pleasure working with her. Her designs were carefully considered and every detail was inspired by the local area, helping to create a sense of place and an identity for Albert Street. Louise eagerly engaged with business owners to get them involved in the project and ensure they were happy with the designs before she painted them. Her warmth, authenticity and personal approach put the business owners at ease and encouraged them to
participate
in the project. She was in regular communication with the project team, remained flexible under changing circumstances, and even helped to raise the profile of the project through her social media and other channels. I would not hesitate to work with Louise again – 10/10 would recommend!"
Tremaine Bilham, Project Lead Sustrans Scotland
"We were delighted to be working with Louise on the delivery of shutter art in Stobswell. The delivered designs bring a splash of colour to the local area and focus on local heritage and history, and Louise tailored each artwork to respond to local businesses. We loved seeing the artwork come to life and have received overwhelming positive feedback. Thank you, Louise!"
Fiorella Modolo, Community Engagement Officer, Sustrans Scotland
"Painting a loo is probably not the most exciting thing to be asked to do, but we wanted to give our loos a real identity and Louise certainly did that for us.  She fully bought into the brief and was a pleasure to work with, the result being way beyond our expectations and has really helped put our loos on the map"
Will MacPherson, Angus Grill + Larder

"When looking for an artist who could create a design that not only reflected the breadth of DCA's activity, but also celebrates the individuals who engage with us, Louise Kirby immediately came to mind. Her incredibly vibrant style and brilliant geometric designs were perfect for capturing the variety and energy of our programme and the people who make it as special as it is." 
Beth Bate, Director of DCA
ScrapAntics' have found working with Louise Kirby essentially very easy and efficient, from design to the finished product.  We are very proud of the new artwork that graces our Scrapstore. Louise worked exactly within our brief, the work was carried out promptly, and within budget. We would look to find other opportunities where we could collaborate in the future. Thank you for capturing the essence of our business in colour.
Sandy, ScrapAntics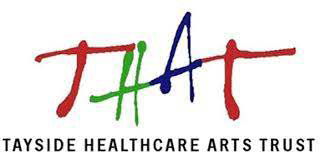 THAT have been working with Louise Kirby Designer to create design solutions for ease of way finding in both Strathmore Street and Carpenter Court Perth Shelter Housing units.  Louise provided consultation workshops with both tenants and staff at each point of design process and developed a colour and themes in response to these workshops, responding to the tenants preferences. Louise used a different colour response to each floor incorporating selected and agreed  images which were both colourful, engaging and very effective in ease of wayfinding within the building.  Louise has a very professional and approachable manner, and listens well to what the clients/staff/tenants wish to achieve.  Louise provided a really good narrative of colour and imagery that was understandable, creative and fun, but suits the purpose of the space, the tenants wishes and responds to concerns. Louise responds well to any feedback is always willing to learn new approaches or techniques that may influence her work and practice. Enjoyable to work with!  

Karine Neill, Tayside Healthcare Arts Trust
I commissioned Louise to redesign our heating panels to brighten up our newly decorated space at Sunflower Towers. We asked for a pop of colour and focal point to each room and she more than delivered, ensuring each panel was a one-off. Inspired by sunflowers and using her signature style of mixing colour and pattern she added interest to the panels and they've become a real talking point! She also made it unique to The Sunflower Room by adding our brand colours. Her designs met the brief exactly. Full of ideas and enthusiasm Louise is a joy to work with. 
Jennifer Comiskey The Sunflower Room
🌻
'We worked with Louise in 2017 she represented Dundee in an international project to design a pedestrian crossing which celebrated Dundee.  Alongside 24 other designers from around the world, Louise's bold design told a part of Dundee's story through pattern and colour. Louise's unique contemporary style coupled with her enthusiasm and professionalism mean that working with her is a joy.' 

Annie Marrs, UNESCO City of Design Dundee
I so enjoyed working with Louise on my company logo. She really took her time to understand my company message and USP; so much so that I found out more about myself and my business as a result. She has done so much more for me/my business than create my beautiful logo. She has been an amazing supporter and mentor and I now consider her a wonderful friend.
Lindsey Scott, owner of Lindsay Scott Yoga + Mindful Movement
We had a great experience working with Louise on DCA's Christmas greeting for 2017. She responded really well to our brief and came up with the perfect festive interpretation of our building, which went down a storm on social media.  
Jessica Reid, Head of Communications & Visitor Services, Dundee Contemporary Arts 
Having been a fan of Louise's work for many years we were delighted when she agreed to design our very own festive "Dundee Cake". We particularly loved how she made it unique to Urban Quarters by incorporating our logo colours.  We are looking forward to discussing our next commission with Louise in the near future and building our very own Kirby collection.  
Lynne Henderson, Urban Quarters, Dundee
We consulted with Miss Louise Kirby regarding the rebranding of our gardening company. She offered her full support in designing new artwork and a new company logo, providing us with a suitable solution that gave us a maximum impact and minimum cost. Miss Kirby's advice on content, layout and structure of the imagery, together with all her hard work on creating the artwork was invaluable in achieving a result we are proud to use for our expanding business. We are extremely pleased with her wonderful work and recommend her highly!
Ionut Paul Pasare, Company Director at Flora Gardening Ltd
Louise did a fantastic job and more than delivered on her remit.  Her work is beautiful and has brightened up the bar which is exactly what I'd expected and hoped it would do.  Oh, and she delivered on time!!!  Very professional. 
Patrick Rhode, Owner of The Wine Press 
Dundee Design Festival were delighted to commission Louise Kirby as part of its inaugural celebration of creativity and innovation. Louise was invited to respond to some of the design stories currently emerging from the city and she did so by producing a series of a brilliant, bold surface designs that were installed throughout the exhibition. The result was an extraordinary visual narrative that was thoughtful yet - and importantly for any festival - joyful. Fantastic work.
Sion Parkinson (Art Director), Dundee Design Festival 
We commissioned L
ouise to
add colour and interest to the oak and help the public realise it's special importance. Her designs met the brief exactly and help to tell the story of this very important tree.
Rory Syme, Woodland Trust Scotland​​​​​​​​​​​​​​
It was great working with Louise on a wall hanging for my stairs. She had lots of good ideas but was also willing to listen to what I wanted. She explained the process and was happy to make some modifications before the wall hanging was printed. Everything was done within the time frame and at the price that Louise had specified. I am really delighted with my "Louise Kirby"-and you will be too!
Private Commission, Sue Moody, Dundee​​​​​​​
Louise created an illustration of our Boathouse to be used on our Festive brochure, from the start she was very professional and after presenting a variety of initial options we were able to choose the design that most suited us. She is a very talented illustrator who is a dream to work with.
Libby Forbes, Forbes of Kingennie

​​​​​​​
It was like a breath of fresh air finding Louise. Her design for the hoarding stood out as the perfect match for Anthropologie. She was fantastic to work with, very hands on and extremely enthusiastic. Louise's designs were so perfect for Anthropologie that it made perfect sense to collaborate on further projects.
Alice Sykes, Marketing Manager Anthropologie Europe