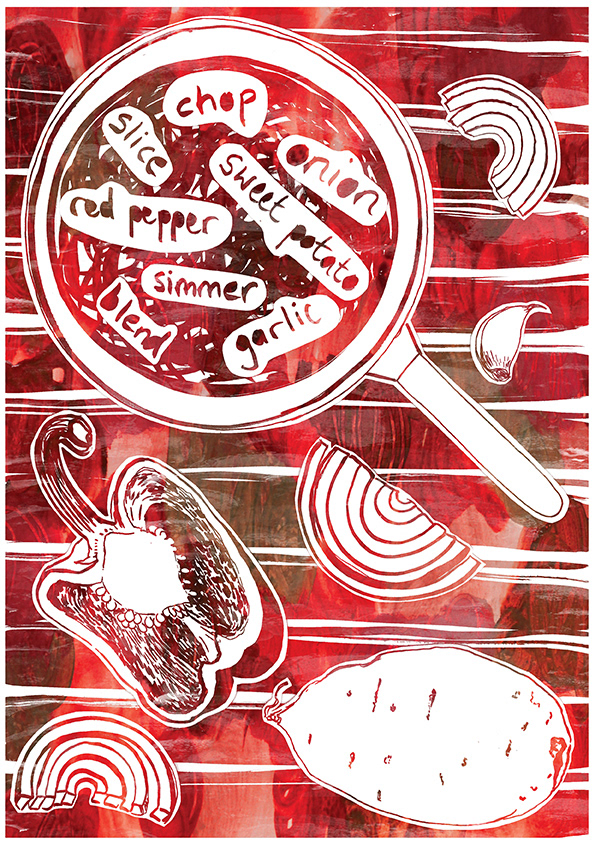 I was asked to illustrate a recipe for a charity cookbook.
I chose this Sweet Potato Soup recipe as I love making soup, it's so healthy, tasty, cheap and simple to make.  I usually just use what in the fridge, so no two recipes are the same.  I like the sweet and savoury feel it has and think the combination of the red pepper takes the edge of the sweetness of the sweet potatoes.  Enjoy!
2 sweet potatoes (chopped roughly)
1 onion (chopped roughly)
1 garlic clove (roughly chopped)
Salt and pepper (optional)
Slowly cook an onion in olive oil for 5/10 minutes.  Add the garlic and red peppers for 5 minutes.  Add the sweet potatoes and the stock cube and cover with boiled water from the kettle.  Bring to the boil then simmer for 40 minutes.  Blend with a hand blended.